About Us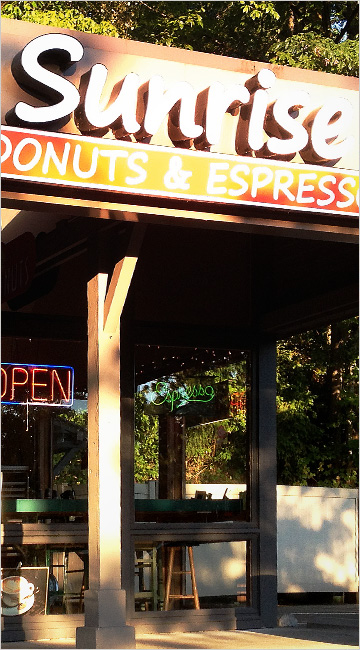 History
According to legend, Sunrise Donuts & Espresso opened its doors for the first time in 1995. The donut shop is currently on its fourth generation of ownership. So far every generation of ownership has been a husband and wife duo working hard to bring freshly made donuts to the people of Redmond and its surrounding communities.
The Donuts
Our donuts are hand-made and hand-cranked early in the morning on a daily basis. We offer a large variety of over 50 types of donuts, specialty donuts and other donut types, such as donut holes, mini donuts and cruller puffs.
Coffee and Espresso
We use top notch, quality products to bring you a great coffee or espresso pairing with your donut. Caffé D'arte supplies us with our coffee and espresso on a weekly basis. Smith Brothers Farms brings us our milk every week as well. And we use Monin sauces and syrups to add a little more zing to your coffee drinks.